Posted on 25 April 2018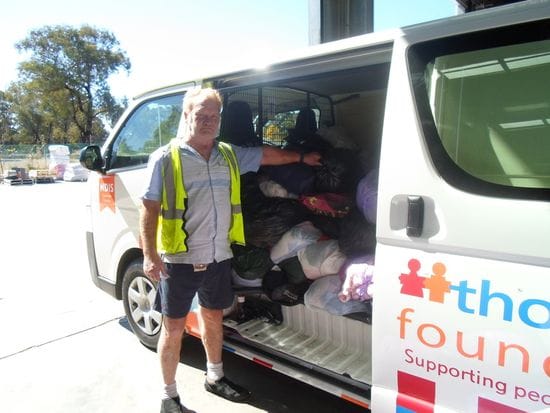 Alan commenced work with Thorndale Industries in May of 2014. Prior to working at Thorndale he spent 38 years on the railway and took a volunteer redundancy due to a decrease in his health.
He spent a year unemployed and in this time endured some health issues which saw him having an operation.
Alan heard about Thorndale through friends and also saw our Plasser Street location. He was successful in applying for a job in the
packaging warehouse and as the business expanded and we
relocated to our purpose built factory back on Rance Rd Werrington, Alan changed roles now working on the Recycling crew on a regular basis.
He assists staff to empty the charity bins across various sites in Penrith, Wetherill Park and the city. He works 4 days a week and every second Sunday due to an increased demand in the recycling
department.
Alan is well liked by all his peers and is willing to assist anyone where he can, he regularly helps when there is overtime and has become an invaluable asset to the Thorndale Industries team.
Nothing would run smoothly without you and we look forward to many more years working together at Thorndale. Thankyou for your ongoing commitment and efforts.