Posted on 7 November 2018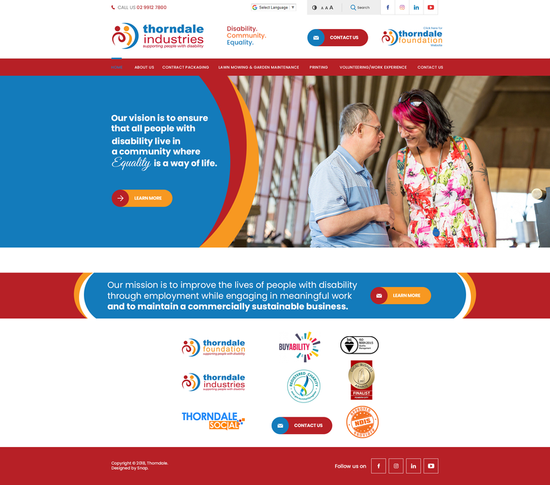 We are pleased to announce the launch of our brand new Thorndale Industries website!
The new site launch is available through the main website www.thorndale.com.au (our website also works with .org.au) once there simply click on the industries logo in the top right.
Our goal with this new website is to provide our commercial clients with an easier way to learn about Thorndale Industries services such as how to make bookings for Lawn and Garden
Maintenance, personalised mug orders and much more.
Amongst the new features, the site contains integrated social media buttons for Facebook,
Twitter, YouTube and LinkedIn to foster improved communication. We will be constantly updating our content with any new future endeavours.
We hope the introduction of this more stream-lined website helps bring new business to our ADE and also help as a tool in showing off the wonderful work we do!