Posted on 6 April 2018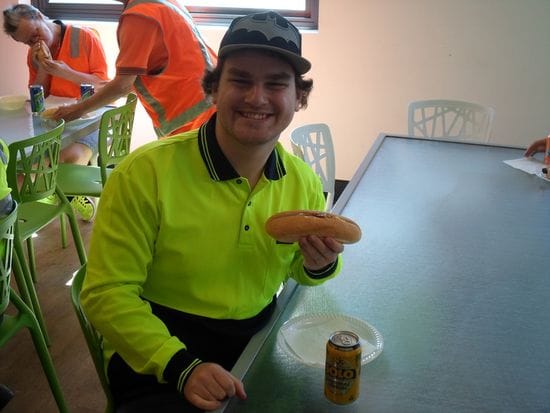 Cameron was diagnosed with moderate autism at 2 years and 4 months. Cameron was non-verbal and sensory sensitive. He would be extremely picky with his food, having a very limited diet. He hated wearing clothes and shoes, very often spending his days naked (inside the house) and constantly absconding from home or preschool. During his primary years, Cameron (and his teachers) struggled with keeping him on task and in the classroom. Several times, police were called to a private residence because Cameron was naked in their water feature in their front yard.
Cameron was non-verbal throughout his primary school years. During his high school years, he bloomed and flourished. He began wearing his clothes for the whole day!!!! His speech improved in leaps and bounds and he became extremely sociable with all of his 'friends' at school which included every student in all years. Cameron became very popular with all students and teachers and he found a place where he was happy to be. As he matured, Cameron wanted to do things for himself and be more self-sufficient. He didn't as yet have the skills to be independent but it was clear that this is what Cameron wanted. His school arranged a work experience program with Thorndale, and this helped Cameron feel more grown up, independent and useful, being able to achieve tasks which were given to him.
By the end of year 12, Cameron did not want to leave his school where he was so happy. Trying to explain that there was no more school, but he went to work now was not making him any happier about leaving school. The turning point was when we took a trip to Kmart and bought him his new hi-vis work clothing . Now he had his work uniform, he was keen to start work. Thorndale was so accommodating to his family, making Cameron's start at work so relaxed and easy.
Consequently, Cameron has settled in to the working life smoothly and loves going to work at Thorndale as much as he loved his high school. He is now able to independently travel to work using public transport and is now able to appropriately answer questions asked of him; as Thorndale staff have been working on this with him.
"I highly recommend Thorndale as a workplace and commend them on their professionalism, compassion for their clients and their helpfulness to families turning to them for assistance".